Covid-19 & Social Distancing Signage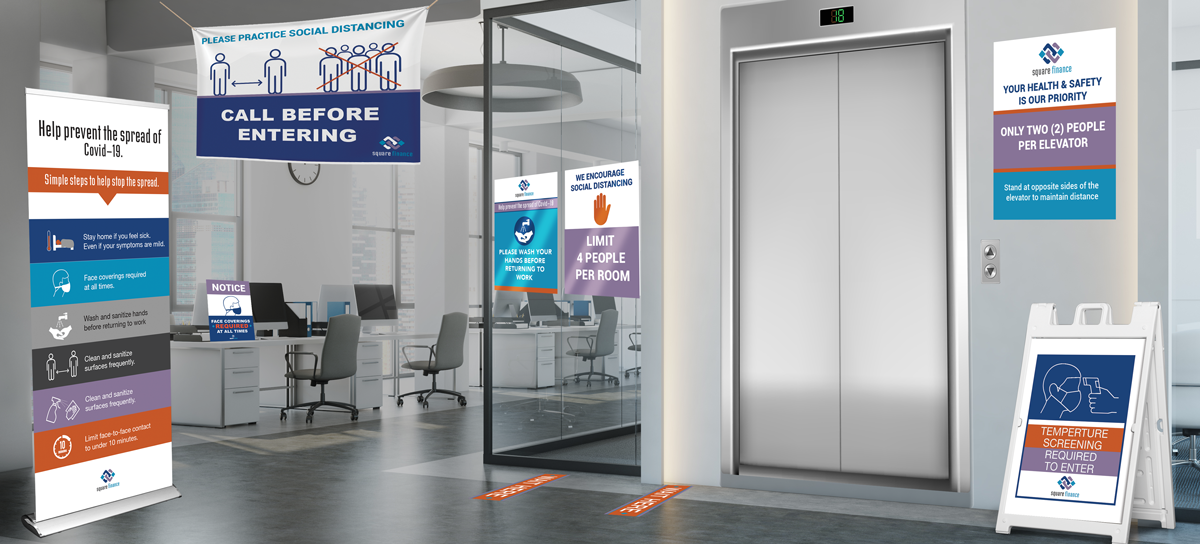 Navigating the Workplace
Clearly communicate new occupancy limits, traffic flows, elevator policies and more to help employees reenter the office safely.
Staying Safe & Healthy

Make health and safety information vibrant and visible, and ease reservations by giving employees clear policies and guides on keeping safe.
Minimizing Contact
Use signage to remind people to keep their distance; labels on drawers to minimize surface touches; and window graphics on front doors to give instructions for deliveries.

ProBiz Solutions
Our patented business solutions are unique and can be incorporated into almost any type of company.
Improve With ProBiz
No matter how well your business runs, there is always room for improvement, and ProBiz are the experts for this.
ProBiz And Growth
Under the wings of ProBiz, you will witness a business growth in a short amount of time. A week is all you need.